Description:
RW3400 roofer is a kind of powerful automatic plastic welder for rooftop welding and also for thicker TPO overlap welding.
Extra wide 40 mm welding nozzle fulfills international standards.
Heavy weight direct above the contact roller results in high quality weld seam.
Powerful 3400W hot air blower to achieve the desired temperature and air volume.
Integrated laser beam for easy machine guidance.
WELDY hot air gun and welding thickness is up to 2mm.
Free adjustable speed up to 7.5m/min.
Made for TPO and PVC materials.
Automatic driving and welding start.
Guide bar and lifting device for easy handling.
Free variable welding temperature.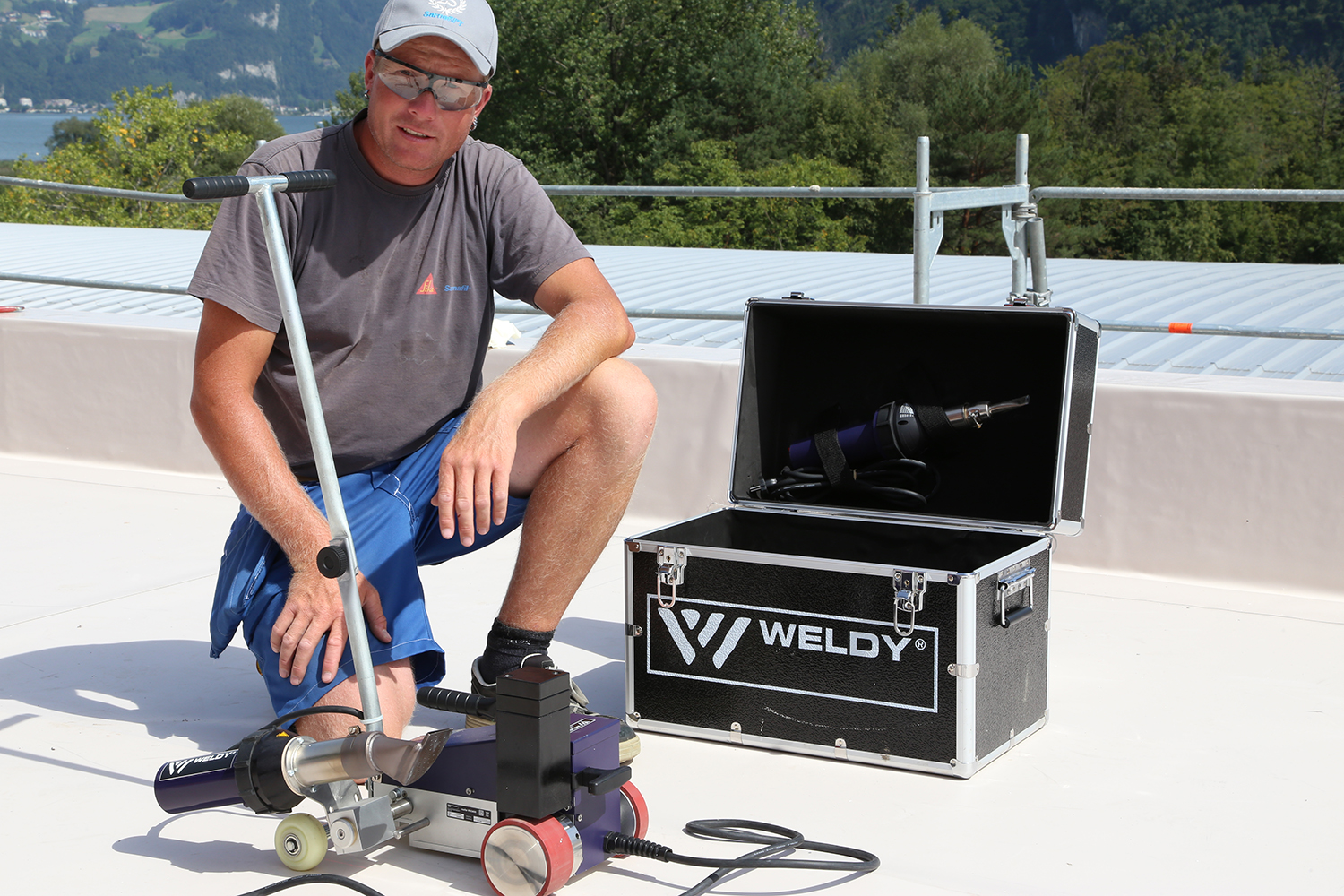 Specification:
Voltage: 220V±10%(single phase)
Power: 3400W
Temperature: 50°C-600°C
Speed: 1-7.5m/min
Welding Seam Width: 40mm
Weldable Materials: PVC, TPO, ECB, EPDM, CSPE
Dimension: 500 x 365 x 270mm
Net Weight: 15kg
Packing Details:
Packing Size: 580 x 460 x 370mm
Gross Weight: 25kg
Warm Tips: The plastic welder is 230V(single phase), the generator will be recommeded when using in the 120V countries.
Applications:
The RW3400 roofer is a professional welder for rooftop welding and thicker materials, like arpaulins, TPO, ECB, EPDM, CSPE, etc.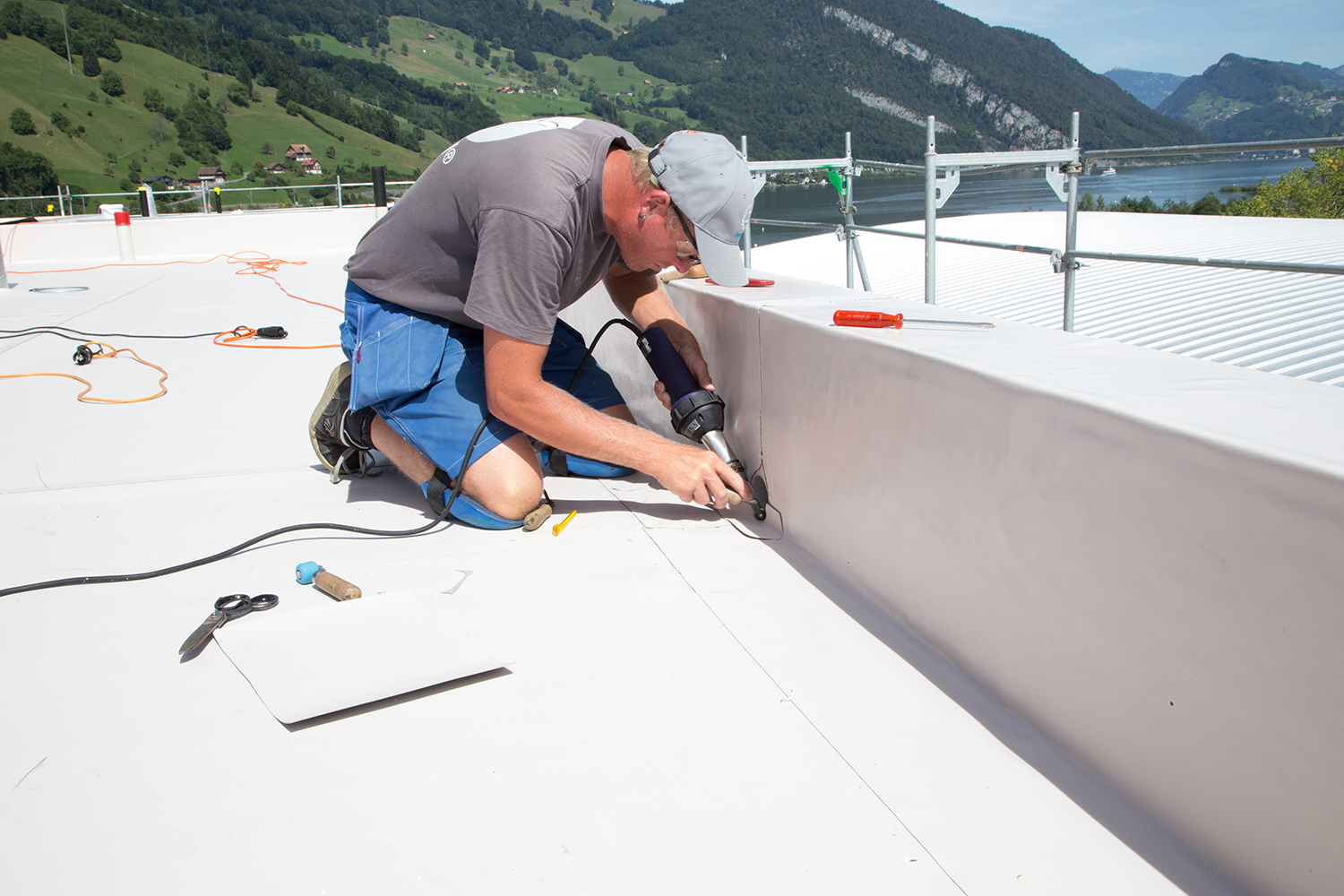 fadad